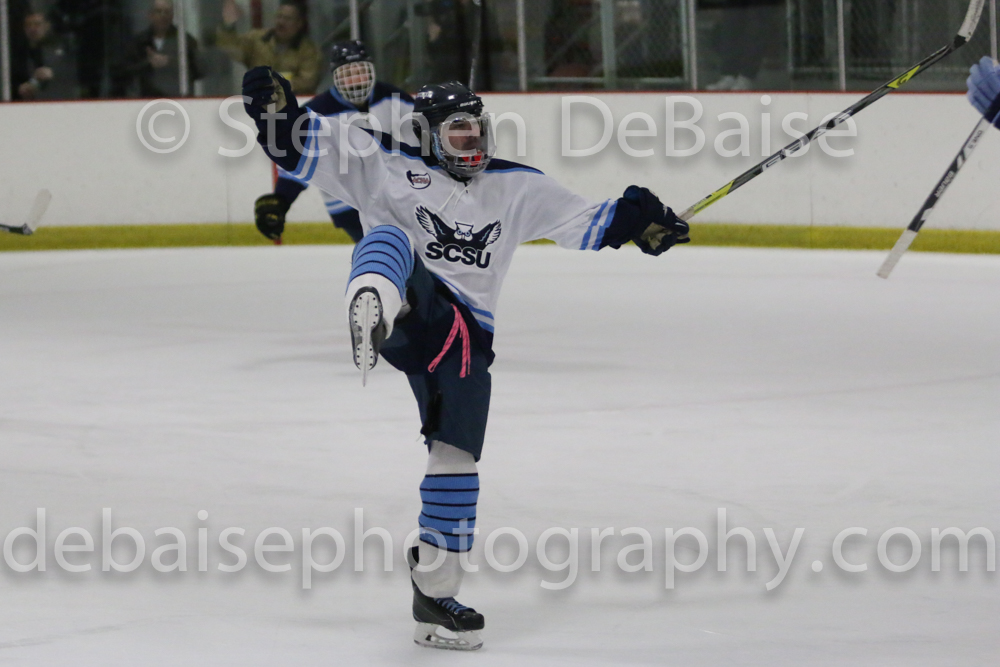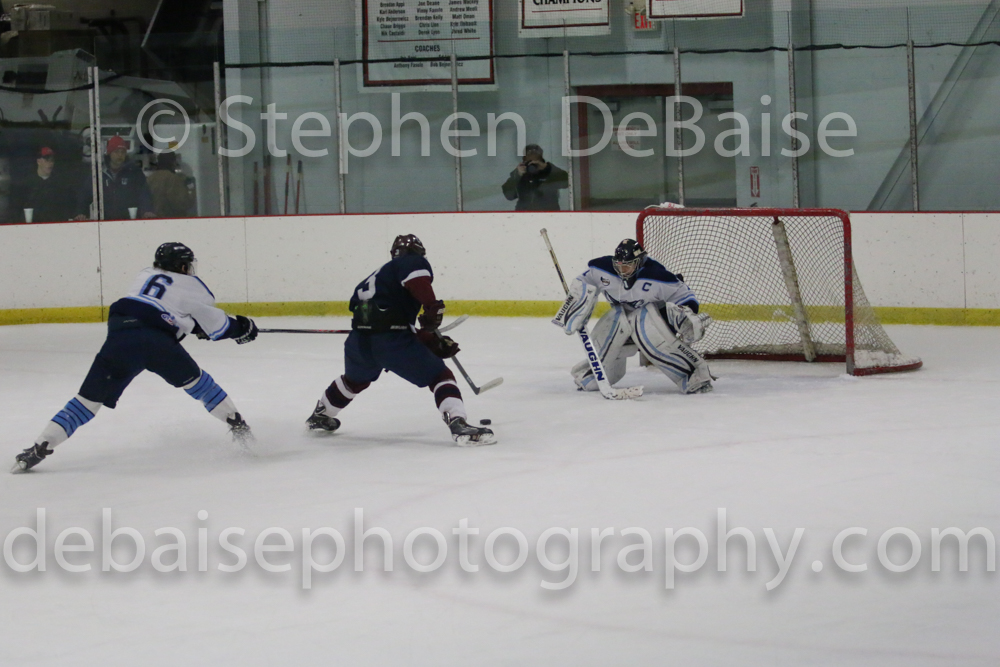 Game Recap
First Period:
Vito Puopolo scored the first goal for the Southern Owls, followed by Eastern goal scored by Christian Keator assisted by Joey Harvey and Jeremy Proto. Eastern penalty on Connor Walsh for hooking. Power play goal for the Owls scored by Nick Johnson assisted by Jake Delguidice and Justin Kenny. Score 2-1 Owls. Eastern penalty on Christian Keator for high sticking.  Break away from Christian Keator, shot blocked by Owls' Shayne O'Brein.
Second Period:
Owls penalty on Nick Johnson for roughing. Goal from the high slot by Scott Casley for the Owls. Score 3-1 Owls. Another roughing penalty on Southern's Blake Biancamano. Eastern goal scored by Max Walker. Score 3-2 Owls. Southern penalty on Blake Biancamano for elbowing. Eastern penalty on Connor Walsh for unsportsmanlike conduct.
Third Period:
[unable to stay for third period]
Owls take the win against Eastern. Final score 6-2 Owls.
To view the rest of the photos taken at this game please click here